Previously, you could choose a field to be automatically filled by the current user when they created a new record however only fields that were links to the user table would show.
We've now updated this feature to show suitable options based upon User Profile link fields and also to now allow you to select non-link fields to be filled with user attributes.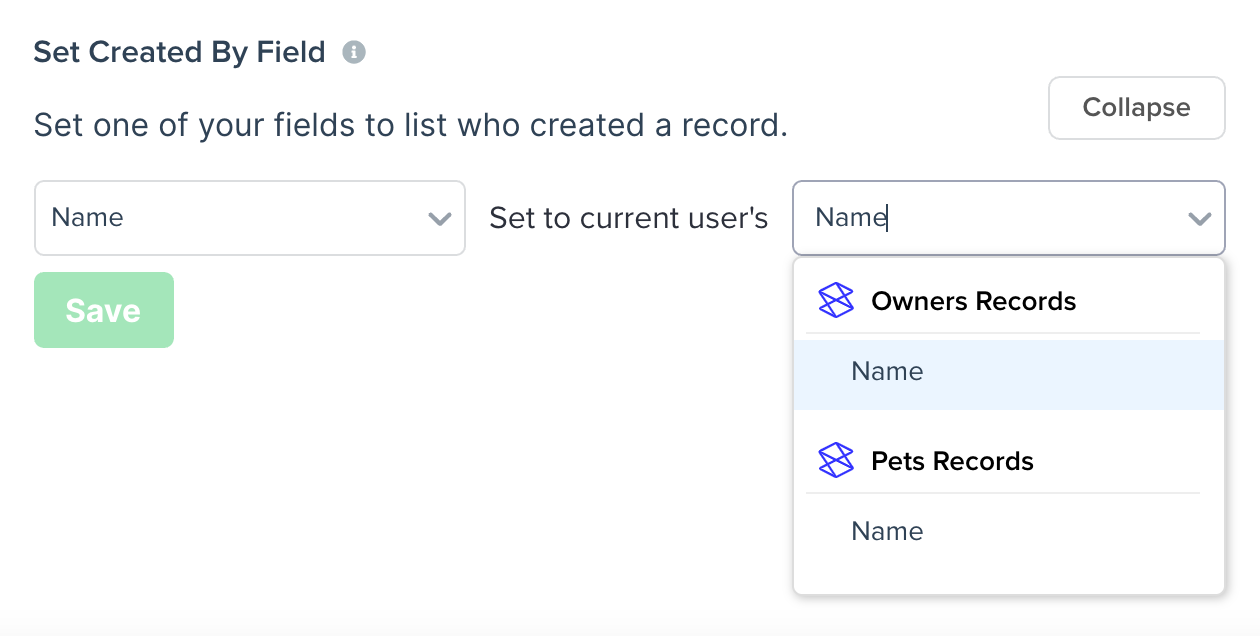 For example, you can now choose to fill an email field with the current user's email.