This integration allows you to sync your contacts data (users and leads) from
Intercom
into your app.
View your top Intercom customers alongside customer data stored in Google Sheets or Airtable.
Share limited Intercom data with your team or external stakeholders
Keep your account team alerted to users that are most active, or drifting away.
You can try the Intercom integration directly from App Settings.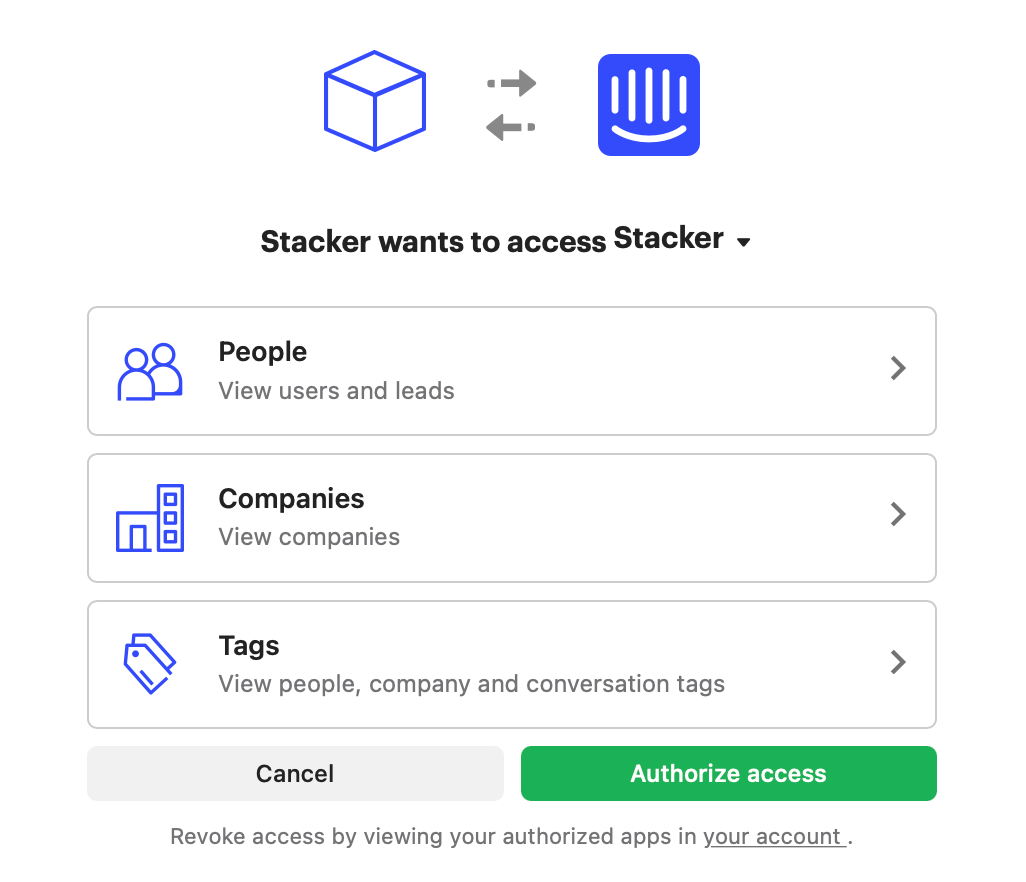 This feature enables you to sync Intercom data but does not enable Intercom conversations within your Stacker app.
Intercom data is read-only.