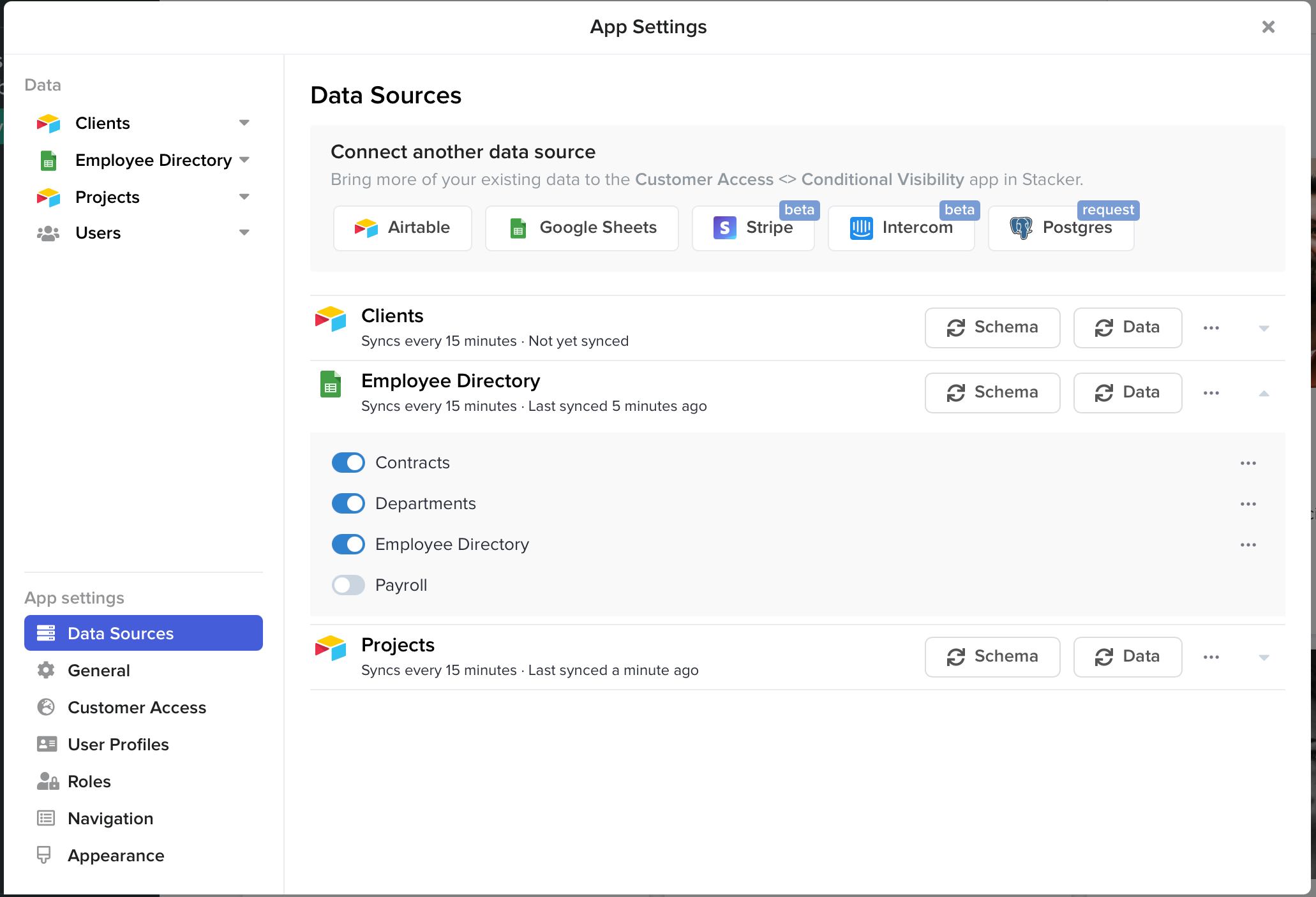 Our Data Sources Settings page has been redesigned to make managing all your business' data even easier:
You can see all the data sources you've connected to your app and choose which tables from those sources are included by expanding out that section.
You can also easily run a data or schema sync and see when the last sync was completed.
Adding an additional data source from Airtable, GSheets, Stripe, Intercom or Postgres is really simple - just select from the options available in the top bar.
You can also rename, delete or navigate to a data connection by pressing on the '...' on the right hand side.